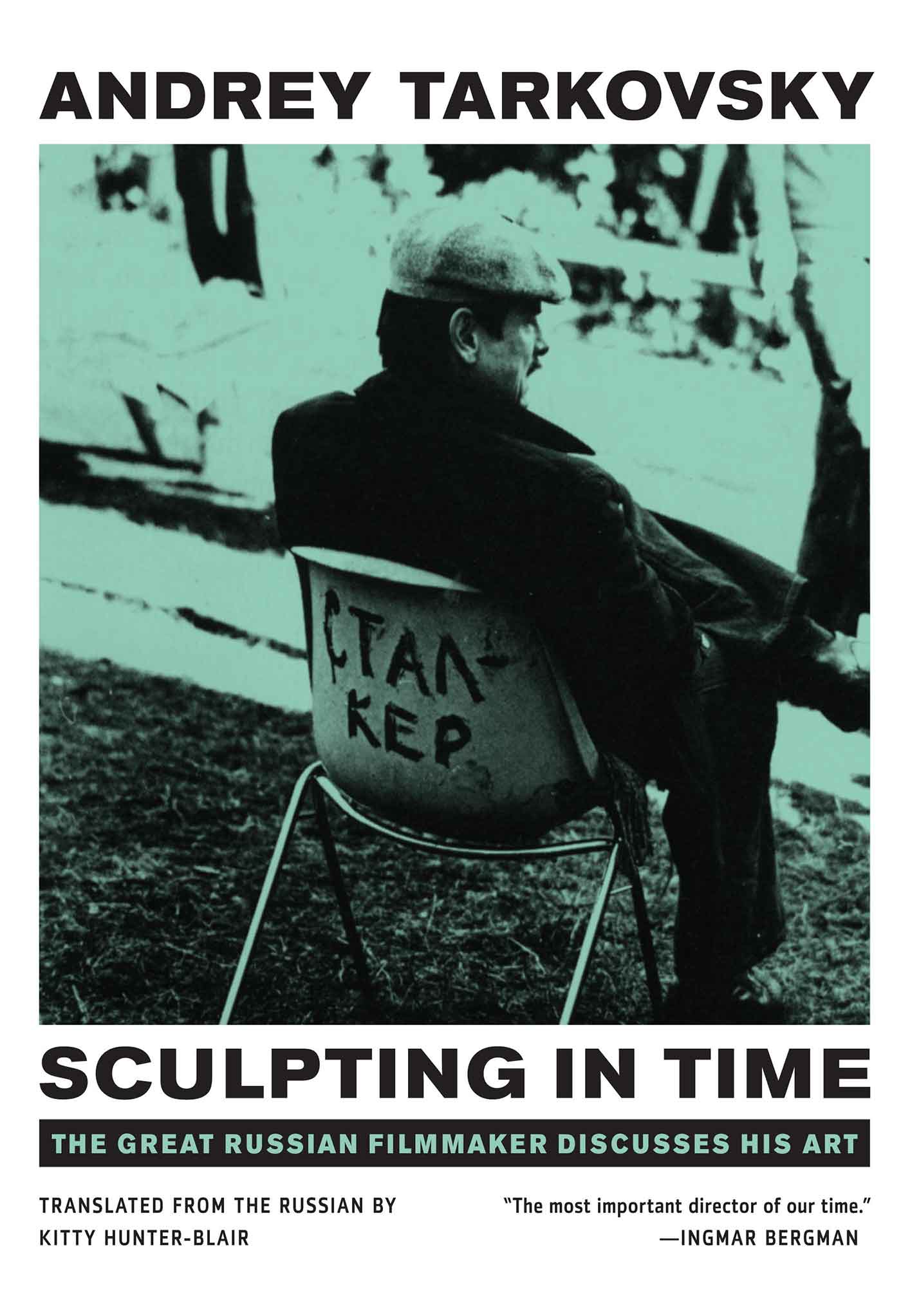 Andrei Tarkovsky, Sculpting in time, Special Guest: Michael Moses
Andrei Tarkovsky was a Russian filmmaker and writer who is widely regarded as one of the greatest directors in the history of cinema. He was born on April 4, 1932.
Tarkovsky began his career as a stage actor before enrolling in the Gerasimov Institute of Cinematography in Moscow in 1950. After completing his studies, he directed his first film, "Ivan's Childhood" (1962). The film proved to be a success, and it launched Tarkovsky's career as a filmmaker. Over the next two decades, Tarkovsky directed a series of highly acclaimed and influential films, including "Solaris," "The Mirror," and "Stalker." All his films are known for their deep philosophical and spiritual themes.
Tarkovsky died of lung cancer on December 29, 1986, at the age of 54. Despite his relatively short career, he has had a lasting impact on the art of cinema, and his films continue to be appreciated by critics and film lovers alike.
 "Sculpting in Time" is a philosophical treatise on the nature of art and film. Tarkovsky's book is a beautifully written and deeply thought-provoking work that has gained the interest of different types of readers.  It presents the author's thoughts on cinema: the role of memory in shaping our perception of the world, the relationship between art and reality, and the power of movies to transport us to other worlds and times.
Michael Valdez Moses is Professor of Literature and the Humanities in the Smith Institute for Political Economy & Philosophy, the Department of Philosophy, and the Argyros School of Business & Economics at Chapman University, and Associate Emeritus Professor at Duke University.
He is the author of The Novel and the Globalization of Culture (Oxford UP, 1995), co-editor of Modernism and Colonialism: British and Irish Literature, 1900-1939 (Duke UP, 2007); Modernism, Postcolonialism, and Globalism: Anglophone Literature, 1950 to the Present (Oxford UP, 2019); and A Modernist Cinema: Film Art 1914 to 1941 (Oxford UP, 2021); and editor of  The Writings of J. M. Coetzee (special issue of South Atlantic Quarterly, Duke UP, 1994) and Modernism and Cinema (special issue of Modernist Cultures, Edinburgh UP, 2010).
He has been a Visiting Fellow at the Humanities Research Centre at the Australian National University, a Duke Endowment Fellow at the National Humanities Center, USIA Visiting Professor at the Universitat Autónoma de Barcelona and at Université Cadi Ayyad in Marrakech, and the MacLean Distinguished Visiting Professor at Colorado College.
He is former Director of Graduate Studies in the English Department of Duke University and a founding co-editor of the journal, Modernist Cultures. He currently serves as the director of the Smith Institute Film Forum at Chapman University.