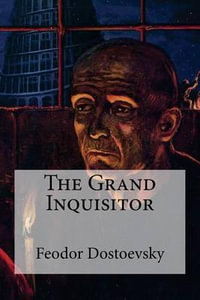 The Grand Inquisitor and the Religion of Fear. Special Guest: Mihail Neamțu
The Grand Inquisitor is an important part of the best-known novel, The Brothers Karamazov, written in 1880 by Fyodor Dostoievsky. Delivered by Ivan Karamazov, the poem represents one of the most famous passages in modern literature because of its ideas about human nature and freedom. Its action is set up in a 16th century town, in Spain where Christ arrives again. As he walks through the streets, the people gather around him. He begins to heal the sick, but his ministrations are interrupted by the arrival of a powerful cardinal who orders his guards to arrest Jesus. Late at night, the cardinal, known as the Grand Inquisitor, visits Christ's cell and starts explaining why he has taken him prisoner and why he cannot let him perform his works. Throughout the Grand Inquisitor's lecture, Christ listens silently.
The Inquisitor reminds Christ of the time when the Devil presented him with three temptations which he rejected one by one. By rejecting these three temptations, Jesus guaranteed free will to all humans. In the Inquisitor's opinion, free will is a burden that people can not handle. The Grand Inquisitor says that instead of giving people a choice, Christ should have given them security.
Link:
https://zoom.us/j/99032696649?pwd=MmpwVVFjaEdHaHJjdHVzUmJQckJIQT09
Meeting ID: 990 3269 6649
Passcode: 046781